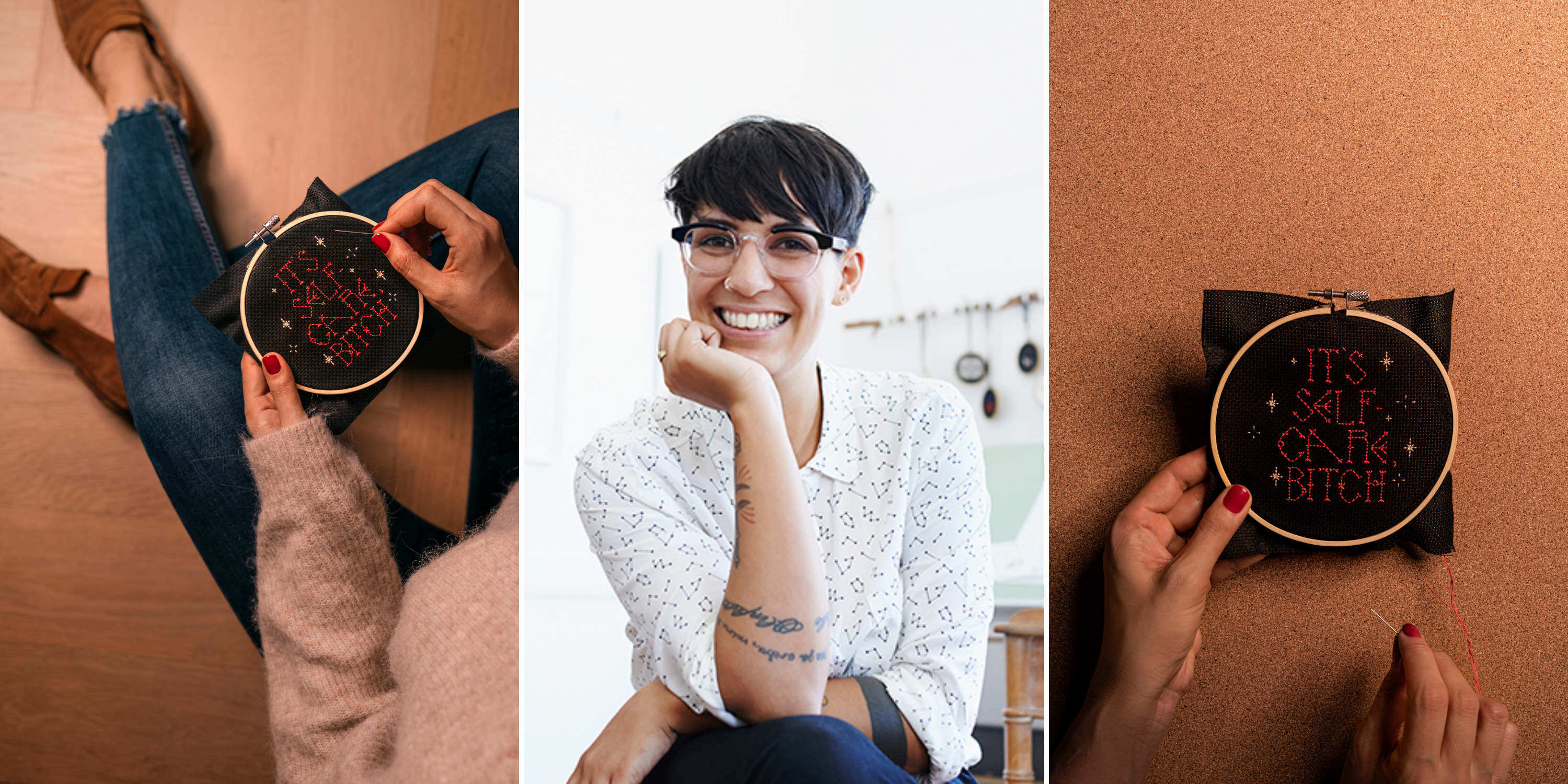 A longtime friend of Collectif founders, Jules and Camilla, Lauren Fowler is a renowned illustrator and graphic designer based in Cape Town. She is strongly influenced by nature and particularly inspired by the fynbos she sees on her daily mountain walks with her two (adorable) dogs.
"My other creative influence is that of the spirit realm, sacred geometry and patterns. The detailed abstract works, pattern and mandala work are all meditation for me. I could sit for hours without eating or resting doing this. My hands were built for making tiny, tiny lines."
She sees cross stitch as another form of meditation, forcing the embroiderer to find time and stillness in which to patiently sew each perfect stitch.
Shop Collectif x Lauren Fowler »